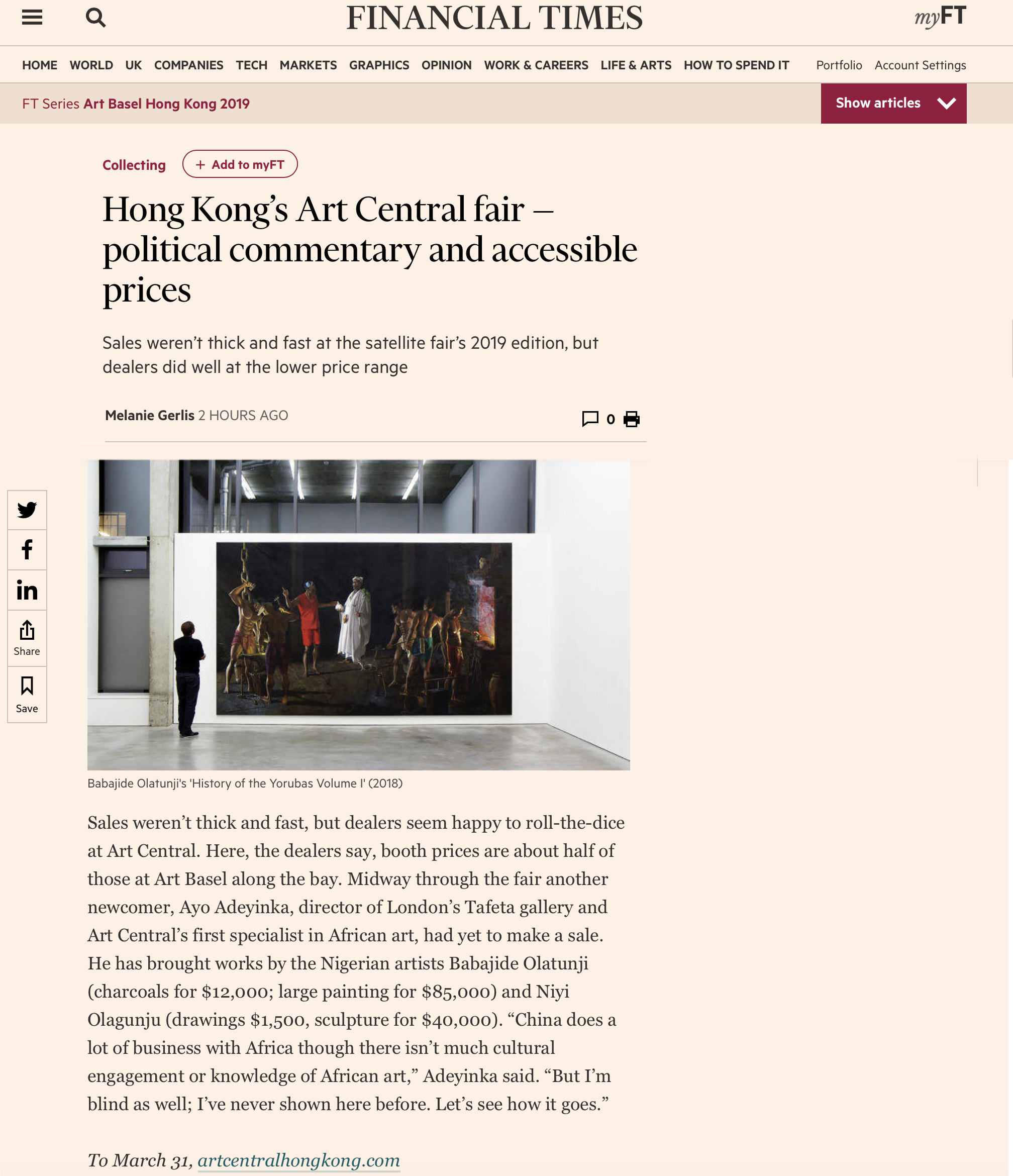 Financial Times | Hong Kong's Art Central fair — political commentary and accessible prices

BBC Focus on Africa
23 February 2017
Nigerian-British artist Adeniyi Olagunju, who takes everyday objects and reshapes them in surprising ways, says he's "addicted to the creative process".
Olagunju, who has a show on in London at the moment, spoke to the BBC's Focus on Africa programme about his art.
Financial Times UK
28 November 2016
Lagos: A thriving domestic scene is emerging, with galleries, exhibitions and prizes promoting local talent, writes Mathew Green.